Children's Year of Safety
This year the local schools, council and other organisations are working together to make sure the young children of Braithwaite and Guardhouse are aware how to keep themselves safe. This is a fantastic initiative that will give valuable messages to our children as they grow up in this ever changing world of ours.
There will be five different themes running through out the year.
September - December : School attendance & attainment
January - February : Safeguarding - internet/online safety
March - April : Safeguarding - Speak out, stay safe
April - May : Road Safety
June - July : Stay safe in the holidays
With parental support we can really y push this event and work together to keep the children and young adults of Braithwaite and Guardhouse safe.
Events so far:
The logo competition is won by OLV student Tiannie. She went to see the logo being produced and tea with the Lord Mayor of Bradford. The Logo will be used to promote the different events throughout the year.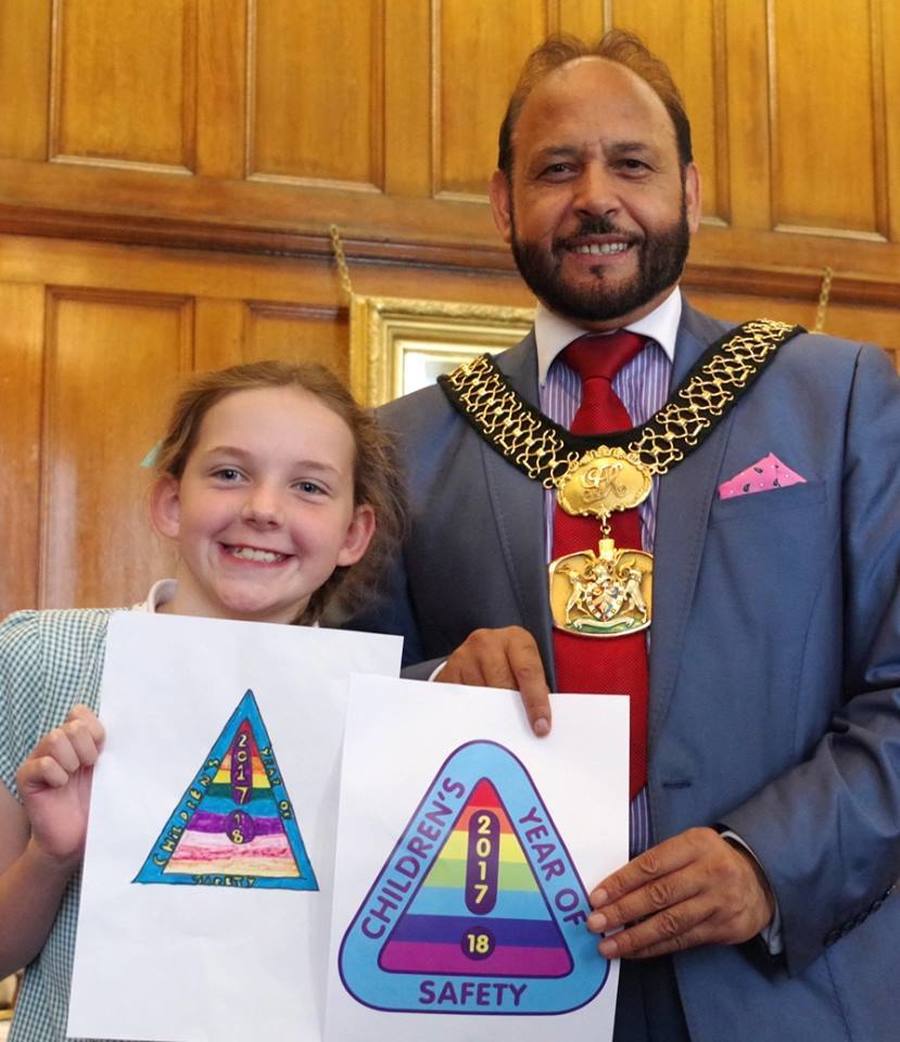 The Children's Year of Safety was officially launched at the Braithwaite gala in September. It was a fabulous community event.
http://www.keighleynews.co.uk/news/15541635.Children_s_safety_initiative_launched_at_Braithwaite_and_Guard_House_Gala/
School attendance & attainment
Attending school everyday is very important and helps your children achieve their full potential, please try and get your children to school on time everyday. Our attendance target is 96%. Please help us achieve this target by not taking holidays during term time, if you do there is a high possibility that If your child is ill please contact the school office as soon as possible in the morning using the school number. Remember everyday counts!!!
We are making our children aware of the importance of attending school everyday during this first half term. The children are competing for weekly attendance trophies and a termly cinema morning for the best class attendance. Please support them in coming to school everyday.
We want the very best for your child - please get them to school safely, every day and on time. Making sure your child goes to school gives them the best chance for their future - and keeps them safe. Our schools and classes attendance figures are shared on our monthly newsletter.